Highest quality for exposed aggregate floors to realize your projects
CHROMOSTONE ®
Chromostone is an exposed aggregates architectural floor. Is the solution for outside environments such as avenues, squares, swimming pools, etc. .
Chromostone (made of coloured pigments, fibres, resins in powder, plasticizers, anti-efflorescence products and additives), mixed with cements and gravels of various colours, shapes and sizes,  it forms a mixture that is applied with thicknesses from 2 to 5 cm on fresh or already cured concrete slab. Available in 4 colours, Neutral, Sand, Cotto and Yellow.
For more information refer to the technical datasheet.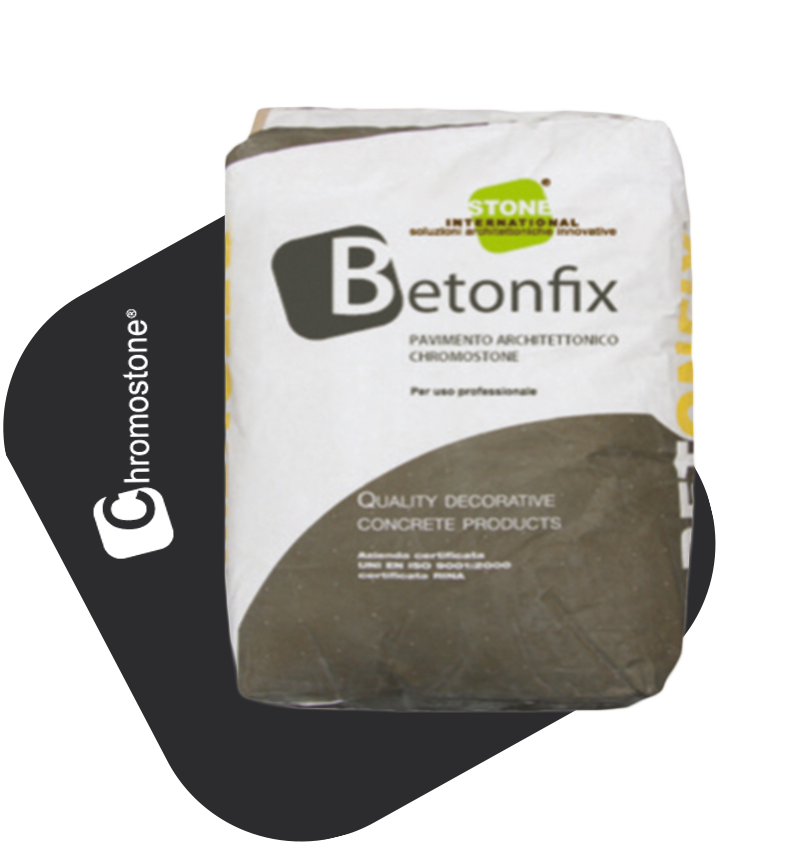 BETONFIX
BETON-FIX is a ready-to-use adhesion promoter made of selected sands, cement, dispersing and fluidifying additives and powdered resins. The product has a high surface hardness and is extremely easy to adhere to cementitious substrates.
BETON-FIX is a product free from chlorides, sulphates and carbonates.
For more information refer to the technical datasheet.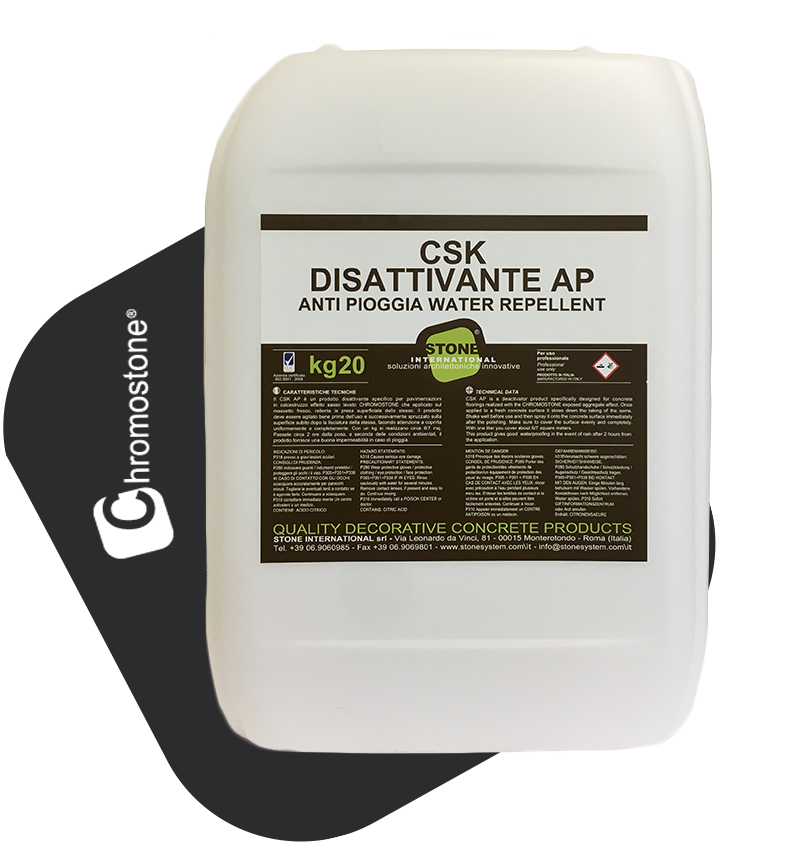 DEACTIVATOR
CSK is a deactivator product which, once applied on fresh exposed concrete, slows down its surface setting.
It is specific for CHROMOSTONE exposed aggregate effect architectural floors. The surface where the product is applied must be smooth and free from excess of water. Once applied, it dries very fast. Is available in different strengths each of them has a different colour.  6 different types are available for your perfect exposing needs.
For more information refer to the technical datasheet.
SEALFLOOR 100
SEALFLOOR 100 is a mono-component acrylic resins, non-yellowing, anti-oil, anti-dust, anti-mould extremely resistant to UV rays and atmospheric agents. The product applied on cement-based substrates generates a mid-glossy film capable of protecting the surface of the floor from numerous causes of deterioration.
Discover all its feature reading the technical datasheet.